Important steps when you have water damage
3/27/2023 (Permalink)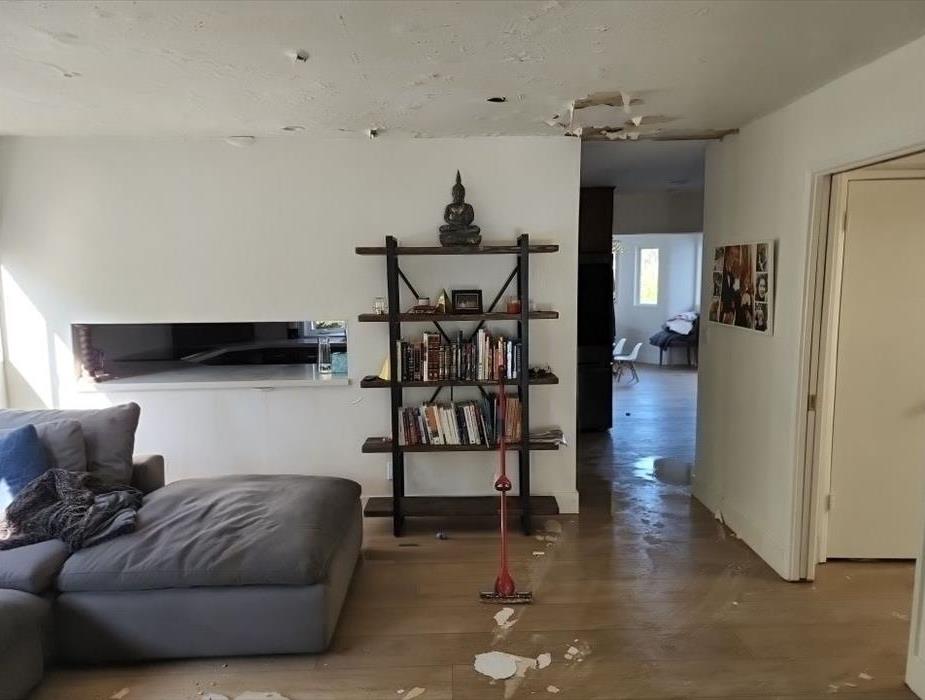 Water damage caused by a toilet supply line that burst while homeowners were not home and flooded almost the entire house on 2 levels
Water damages can come unexpectedly and cause extensive damage to your property, and you need to understand a few important steps that you need to make in order to restore your property back the way it was and also eliminating the chance of mold growth.
Step #1: Call your insurance company
The first step that you need to take is to call your insurance company to let them know about the damage. If you have flood insurance, they will help you pay for the cleanup and restoration. That is going to make it much easier for you and more affordable.
Step #2: Call SERVPRO of Huntington Beach 714-841-1695
Your second step needs to be a phone call to a professional restoration company like SERVPRO of Huntington Beach. They will get the cleanup and restoration done for you in a timely manner. They will also ensure that all the damage is cleaned up, so that no damage is left behind to cause you problems in the future.
Plus, it will be more affordable for you to get your property cleaned up and restored with the professionals because they have the equipment and supplies already to get the job done effectively. If you tried to get everything needed to do this big job, it would become expensive very quickly.
The sooner you make the call to get the professionals into your home or business, the sooner you will be able to eliminate the possibility of mold growth and put the flood damage behind you in the past.
Step #3: Remove all the belongings that you can
Before the professionals get to your home or business, it is a good idea for you to remove all the belongings that you can, especially the ones that have not been damaged. This will ensure that they are not damaged during the cleanup and restoration process.
It will also help to save time, so the professionals can concentrate on the cleanup and restoration of the damage and the belongings that were damaged. Once the professionals get to your home or business, get out of their way, but until then, do all you can to make their job easier because it will be better for them and you in the long run on time and your budget.
Now that you have the steps to follow, you will be able to easily and effectively get the flood damage in Orange County cleaned up and your property restored to the way it was before the damage happened. Just be sure that you utilize all these steps, so you can get back to your life and the important things you need to do without this damage being a problem for you anymore.